Renroll v 75 has arrived!

No matter what type of two-wheeled vehicles you rent out, from low priced options (e.g scooters, bikes) to luxury motorcycles, the Renroll WordPress theme should be able to help you come up with a professional rental website that is sure to appeal to your audience.
Thanks to the modern and clear homepage design, your visitors are able to access everything they need, all on one page. Your site is easy to navigate through and ready to show off your inventory online. Instead of getting lost in a vortex of bunch web pages, as soon as a likely customer get into your website, the landing page ensure your visitors are able to make a vehicle rental booking as easy as pie. All the services can be paid off right on the website with any popular means of payment. You can create flexible prices using our easy-to-use interface for conditional prices.
You can use the template for any type of rental such as snowboarding or jet skiing . Renroll it best and flexibel wordpress rental theme for booking your product online .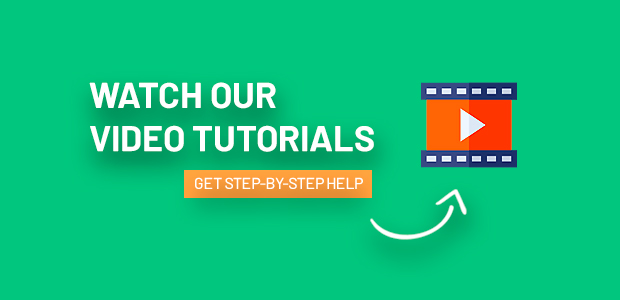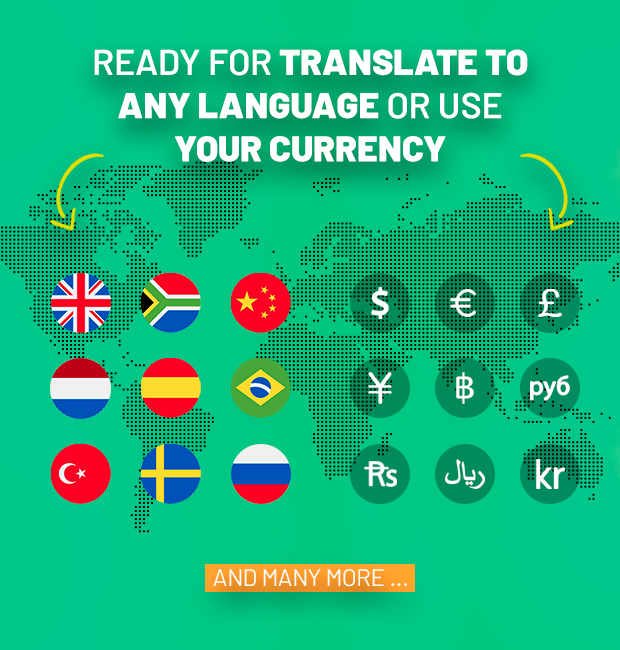 Key Features:
Elementor Page Builder
Revolution slider
One click demo included
Booking options
Multilingual and Translate Ready

Booking Features:
Booking calendar
Custom period prices
Long-term prices
Price on request option
Custom fields builder
Order extra options
Always included options

WEB ICONS:
Flaticon(www.flaticon.com)
IMAGES:
dollarphotoclub.com
fotolia.com
wallpaperswide.com
Note: All images are just used for Preview Purpose Only. Images used in previews are not included in the final purchase files and you need to contact authors to get permission in case you want to use them in your commercial or non-commercial projects. If you have any questions please contact us by email info@templines.com
FONTS:
Montserrat
FREQUENTLY ASKED QUESTIONS
I don't know what type of license to choose .
If you are a simple buyer who wants to create your website using our theme, then you need a regular license .
If you freelancer and you want to use our theme for your client to create a website for him then you also need a regular license .
How many sites can I create using a regular license ?
You can only use one license for one site . If you need more then you need to purchase a new license .
I have to pay once ?
Yes , you need to pay once for all time .
Can I use this theme on my language ?
This theme is localized, which means it can easily be translated to your own language (easy but quite time consuming).
I don't understand anything but I want this theme .
Please send your request on our e-mail: info@templines.com
I want to add some new features in your theme.
Please send your request on our e-mail: info@templines.com
CHANGES:

<strong>

Renroll v.7.7
 - Fixed issue with empty pop-up cart.

v7.6
- Added a general Booking Calendar in the admin panel
- Added the "drop-off" parameter to conditions.

v 7.5

• Added: Compatible with WordPress 6.2.
• Fixed: Some minor bugs.

v 7.4.

1. Revslider updated
2. Upsells, Cross-sells and Related product sections was fixed.

v. 7.2
New winter demo added.

v. 7.1.3
Date picker problem fixed

v. 7.1.2
Updated: WooCommerce templates.

Renrol v.7.1
1) Added options 'First days' and 'Fixed price' to Conditions. For example, these options can be used to set a fixed total price for the first N days of rent, regardless of the number of days.
2) Added  ability to search the entire site or only by the rented products or by shop products in live search
3) Fixed some minor bugs.

Renroll v.7.0

• Added: Quantity field on the product page if the "stock management" is enabled.
• Added: Address in Locations (It is displayed during booking and in the order information).
• Added: Description in Extra options (tooltip).
• Added: Pop-up mini cart.
• Added: Ability to open the pop-up cart after adding the product.
• Added: Contain/Cover image fit option for the rental and shop products.
• Added: Ability to change image aspect ration for the rental and shop products.
• Added: Ability to display the delivery address form on the Checkout page if delivery of the rented item is selected.
• Improved: Demo import.
• Improved: Styles of the booking form.
• Improved: Checkout and Cart pages style on tablets and mobile devices.
• Fixed: Some minor bugs.

- Version: 6.00 -

Updated files:

- theme:renorll
- plugins:Renroll Theme Functionality

List of changes:

1. Added stock management (renting out a group of identical equipments).
2. Added ability to open popup form from product grid.
3. Added ability to change width of the  popup menu.
4. Improved theme performance.
5. Fixed issue in the "Features Filter" widget.
6. Fixed some minor bugs.

- Version: 5.15 -

1. Fixed issue with stars in reviews widget.
2. Added a built-in child theme installer.
3. Revslider updated.

- Version: 5.14 -
1. Fixed issues in demo import.

- Version: 5.13 -
1. Improved: Compatible with Elementor 3.6.5.
2. Improved: Demo import.
3. Improved: Working with conditions.
4. Added: Ability to select holidays that are not available for pick-up and drop-off.

- Version: 5.12 -
1. Some minor bugs fixed.
2. Revslider updated.
3. Google Fonts updated.

- Version: 5.11 -

1. Some minor bugs fixed.
2. Revslider updated.
3. WooCommerce templates updated.

- Version: 5.9 -

1. Fixed issue with Elementor database updater. 
2. Some minor bugs fixed.

- Version: 5.8 -
.Compatibility with the last MetaBox plugin.

- Version: 5.6 -
1. Added fields "From date" and "To date" to condition
2. Added additional option 'Minimum days for booking (conditional)'
3. Added fields "Days (to)" to condition to set the maximum number of selected days that will be included in the condition
4. Fixed issue with "Price on request" form on product category page.

- Version: 5.4 -
1. Widgets adapted for Elementor 3.2.1
2. Hotspot widget fixed.

- Version: 5.3 -
1. Pick-up and drop-off time added (optional).
2. Revslider updated
3. Some minor bugs fixed.

- Version: 5.1 -
1. Fixed: Logout button
2. Added: Optional per night/day price
3. Added: Rental price row in the booking form

- Version: 5.0 -
-   Removed row 'time_booking' from order details
-   Add header height setting in customizer.
-   Added option to disable redirection to the shopping cart or checkout after booking
-   When booking, the Quantity field displays the quantity of the items, not the number of days booked.
-  If the "Unlimited booking" mode is enabled, you can change the number of booked items in the shopping cart.
-  Settings in the customizer are regrouped
-  Styled login form on checkout page
-  Added available weekdays settings for pickup and drop off.
-  Revslider updated
-  Added the text field that will be displayed instead of the price in the catalog grid.
-  Show cleaning days in the calendar for admins.
-  Added Location field to conditions.
-  Added conditional price to extra options.
-  Fixed issues in multilingual sites with WPML 

- Version: 4.2 -
-  integral field to select a date range
-  Social  links added target blank
-  Display the number of selected days/nights in the product card
-  fixed issues with WPML (child and main themes)
-  fixed a bug when booking two identical items at the same time with unlimited booking
- fixed Contact Form 7 styles

- Version: 4.1 -
- fixed a bug in filters
- added SEO info in catalogue page or category .
- added an option to change the page Title font size;
- accelerated the work of the theme
- RevSlider updated
- lazy load replaced with browser loading= " lazy" 

- Version: 4.0.2 -
- Added days / nights booking
- Minor bugs fixed and improveds

- Version: 4.0.1 -
- Fixed a bug with calculating the conditional price in the daily booking mode

- Version: 3.0.2 -
- Minimum Day problem fixed
- Price on Request problem fixed
- Plugins updated

- Version: 3.0 -
- Booking calendar problem fixed
- Speed optimization
- Added "Hours before booking starts" 
- Added "Maximum days for booking" 
- Plugins updated

- Version: 2.9.5 -
 - plugins updated
 - date picker bugs fixed

- Version: 2.9.3 -
-  bugs fixed WPML
 - plugins updated
 - minor bugs fixed

- Version: 2.9 -
-  bugs fixed WPML
 - plugins updated
 - minor bugs fixed

- Version: 2.8 -
-  added support for WPML
-  added the ability to set Minimum days conditional
 - plugins updated
 - minor bugs fixed

- Version: 2.7 -
 -plugins updated
 -minor bugs fixed

- Version: 2.6 -
- Option "Minimum days for booking" 
- Option "Cleaning after booking (additional days)" 

- Version: 2.5 -
1. Fixed a bug with Conditional Price.
2. Added "Multiple bookings in one order" option
3. Added the 'Sorting Options in Catalog'option .
4. Added a filter for the "Type Filter" Sidebar" 

- Version: 2.4 -
1.Added checkboxes. 
2.Made it possible to change the URL on the "Rent now" button. 
3.Added the cost of selected options to Checkout and order
</strong>